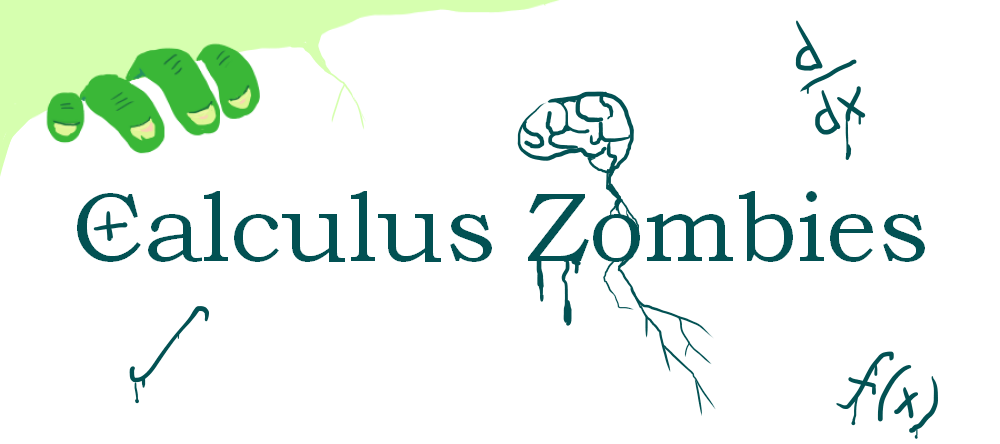 Calculus Zombies
Calculus Zombies is a fun educational video game for learning and memorizing the basic integrals and derivatives. Learn from Mr. Zomboy, all the while trying to avoid his hungry colleagues by answering questions on his calculus test.
This game is perfect if you want a fun review for your calculus tests.
Please give me all the feedback, comments, questions, and suggestions you can! I am always looking for ways to improve myself.

Credits
Credit to Silas Gyger (https://github.com/Nearoo/pygame-text-input) for the InputText.py file. All else made by me. Thank you to Stack Overflow.
Many thanks to Mr. Clevenger for giving the project that inspired this game! You can view all my Pygame projects, progress, and code on Github at my username, QueenChristina: https://github.com/queenchristina

Install instructions
You can play this game by downloading the zip file, then running the executable "CalcZom". Do not remove or move any of the other files, as it works by using relative paths. Apologies you will have to find the .exe file in the midst of the other files; I'm still learning about Pyinstaller and am constantly improving!
This game uses Python 3.7, Pygame, and Sympy, but you should not have to download these for it to work.